Brides who follow tradition often will opt to wear white, cream, or ivory. They may also select pastel shades for their bridesmaids and attendants. A bridal bouquet usually reflects these chosen color schemes. However, wedding trends constantly change, and not every bride wants a traditional color scheme.
Many brides choose to veer away from tradition and opt for color schemes and themes that reflect their personalities. One of the more unusual and unexpected color schemes for your wedding is black. This dramatic color makes a statement and, combined with other colors, is a stunning choice for a wedding. 
One difficulty brides who choose a black color scheme face is designing the perfect bridal bouquet. Very few flowers are naturally black, and the few options available are often more expensive than other options. It makes it challenging to have a fresh floral bouquet in this color. However, you do have some other options, and here are some ideas for a black bouquet design.
So let's explore some black bridal bouquet ideas!
Black Flower Bouquets
Although black flowers are rare, there are some options for bouquets. However, it may increase the price of your bouquet, and you may find it difficult to source some of the flowers. Also, not all the flowers described as black are true black. Up close, many are closer to very dark purples or reds. Some fresh black flowers include black roses, black petunias, black lilies, and black violas.
Other Floral Bouquet Options
Although it's difficult and expensive to use fresh black flowers, you can always use black-dyed dried flowers dyed or artificial black flowers. A florist can source almost any type of dried or artificial flowers in any color.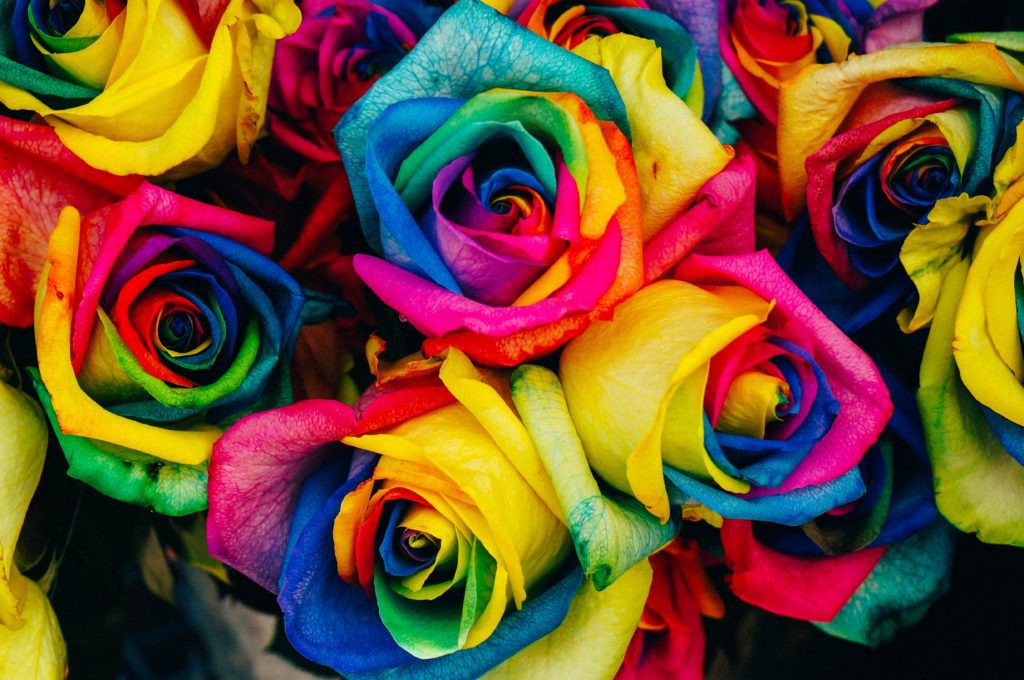 Look in bridal magazines for inspiration to give the florist some idea of the designs, shapes, and types of flowers you want. Meet with the florist to discuss your ideas, and they can advise you on their feasibility or make alternative suggestions to you.
If you have your heart set on fresh flowers, it's easier and cheaper to use another color. Choose a contrasting color or another color you are using in your scheme. For example, opt for white flowers if you have a monochrome theme. You can add accents of black to your bouquet with lace, ribbon, feathers, or other black materials.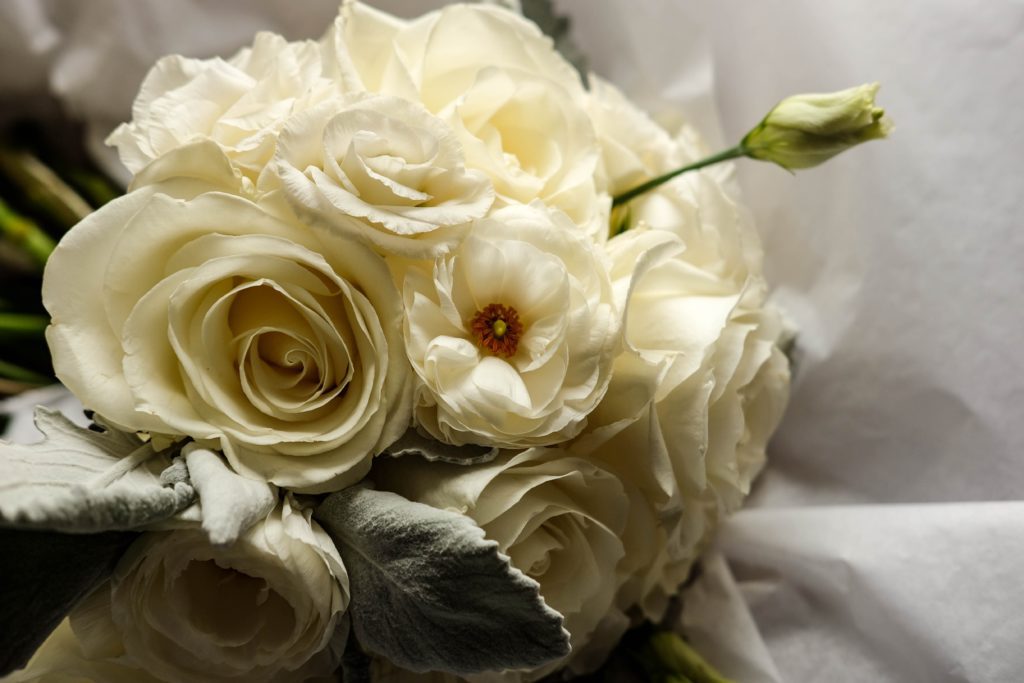 Alternative Materials for Black Bouquets
There are no set rules saying every bride must have flowers in her bouquet. If you want to break away from tradition, you may prefer to use alternative materials to create a unique bouquet. There are many materials you can use as alternatives to real flowers. Examples include fabrics, plastic, sequins, lace, feathers, and ribbons.
Another option is to have a bouquet made out of crystals and wiring. The sparkling crystals will add a touch of glamor and make your bridal bouquet a talking point. Many jewelry stores and bridal boutiques stock these or can refer you to a person who can create one to meet your specific requirements.
Other Wedding Flowers
You can continue the theme you have chosen for your bridal flowers to the rest of the wedding flowers, including the bridesmaids' bouquets, buttonholes, and wedding venue decorations.
There is no reason you can't have a black bouquet for your big day, even though there are very few fresh black flowers. If you are willing to step away from wedding traditions and try something different from the norm, you can have the black bridal bouquet of your dreams to match your chosen wedding color scheme by using alternative materials. 
And when you expand your range of possibilities with these black bridal bouquet ideas, you'll have an easier time coming upon the look that you love!