Every bride wants her wedding to be memorable and unique. Her choices are also a reflection of her tastes and personality. One of the choices that a bride has to make is the color scheme for her wedding.
A popular option is blue because there are many possible shades available, from pastel blues such as sky blue and cornflower blue to darker shades such as navy blue and midnight blue. And deciding on the blue shoes and dress that best suit your style is just the beginning!
Whichever shade of blue she chooses, it is likely that she will want her bouquet to coordinate with the rest of her color scheme. Here are some blue bridal bouquet ideas to get you started.
Choosing Fresh Blue Flowers
One of the most traditional choices for a bridal bouquet is to have one made from fresh flowers. If you choose to have a bouquet in white, pink, or red, thousands of options are available. However, choosing blue as a color scheme means that you have fewer flower choices.
Many blue flowers come in paler shades of blue, and very dark shades are rarer. A florist can advise you on the available options to match the shade of blue that you want.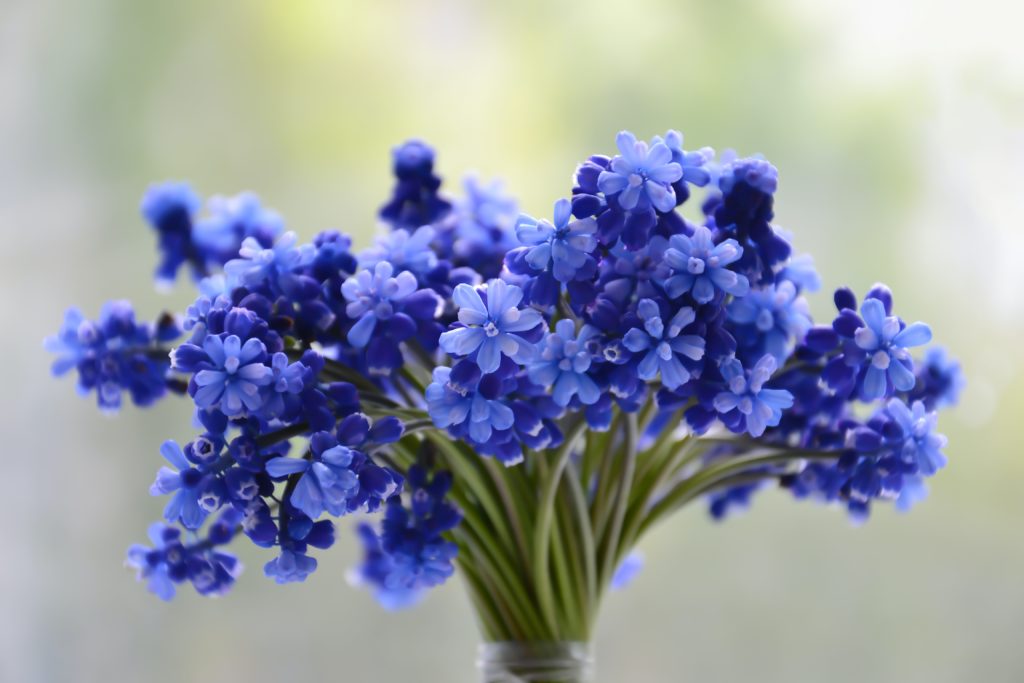 Cornflowers and forget-me-nots are two pretty options, as are irises. However, irises are short-lived flowers once cut. Therefore, they are not the best choice if you want to preserve your bouquet after the wedding. The longevity of the flowers is another matter that you can discuss with your florist.
Your bouquet's style and length may also reflect your choice of flowers. For example, if you want a posy style bouquet, flowers with a short, sturdy stem may be best. On the other hand, if you prefer a trailing bouquet, you may choose something with longer stems or larger flowers.
Alternatives to Fresh Flowers
If you still want to have a floral bouquet but prefer not to have fresh flowers, you have several other options. Dried or artificial flowers are two of the most popular options. You can buy artificial flowers in shades to match your color scheme, and you can also get dried flowers dyed for a more accurate match to the specific shade of blue you require.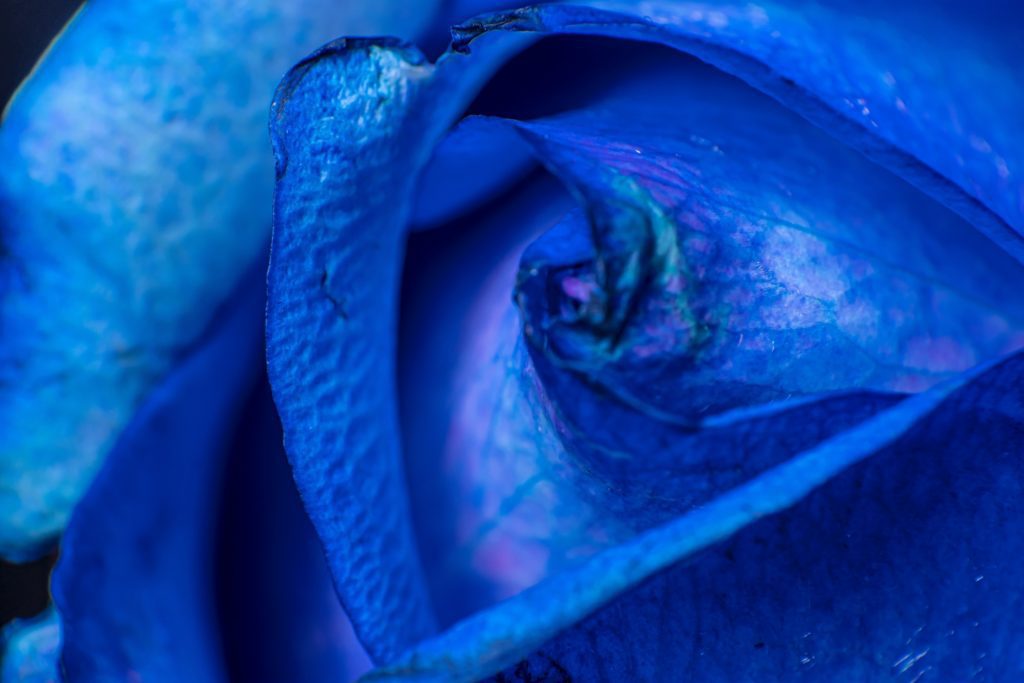 Blue Bridal Bouquet Ideas for Other Materials
Another option is to use different materials other than flowers to create the perfect blue bouquet. For example, you can use blue lace, fabric, or ribbon to create the posy of your dreams. If you do not want to have the whole bouquet made using one of these materials, you can use them as blue accents against white or cream flowers.
Another alternative is to have a bridal bouquet made from blue crystals. Crystal bouquets are becoming increasingly popular, and many bridal boutiques now stock them. Finally, you can have a personal item that matches the shade of blue you have chosen as a centerpiece to your bouquet, whether this is flowers or made from alternative materials.
These are just a few blue bridal bouquet ideas for a blue bouquet or adding blue accents to a differently colored bouquet using either flowers or alternative materials.
Whatever you choose should reflect the overall style of your big day. We hope this primer helps you to hone your focus and enjoy the process of making your special day magical.
And our post about creative wedding flower accents will give you more ideas about how flowers can more generally be used to create the atmosphere you're after!
More content related to choosing bridal bouquets that we like from around the web: