Shopping for a wedding dress is often a stressful experience, and that can be especially true for the plus size bride. Because wedding gowns are typically ordered, you may find yourself choosing the most important dress of your life based on a sample size that doesn't fit at all. 
Any shopping experience is made better when you prepare yourself. Here are eight strategies to keep in mind when shopping for plus size wedding dresses.

Ask about sample sizes
It's helpful to know what size samples will be available before you go. Call around to different bridal stores to ask which sample sizes are available.
Wedding dresses tend to run small. If the sample sizes are a 10, you can expect them to fit more like an 8. Consultants know how to add fabric and use clips to fit the sample to your shape, but if there is only one sample size, you may have to choose based on a dress you can't properly see on your own body.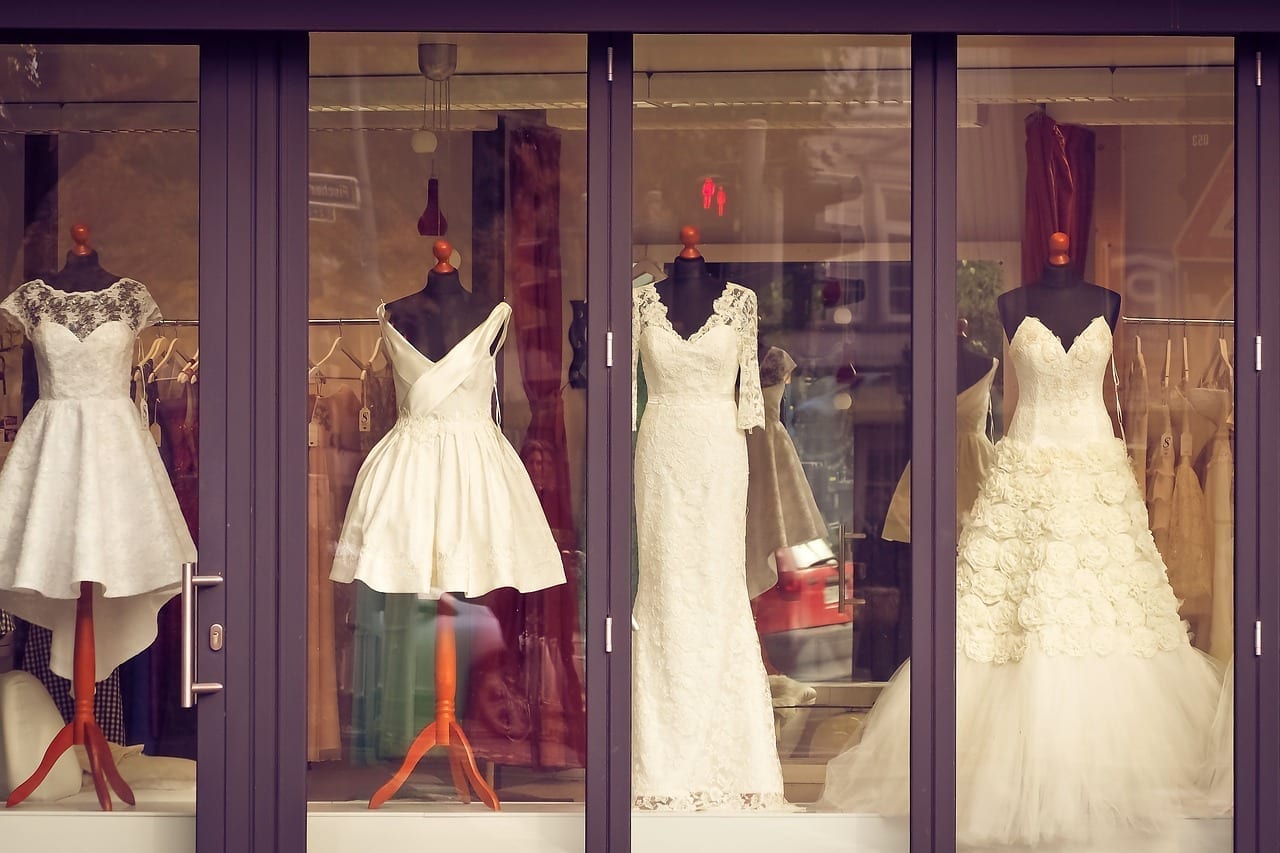 Some bridal stores do offer larger sample sizes. If you decide not to deal with a shop because of the limited sample sizes, be sure to politely tell them why. When people start asking for bigger sizes, bridal stores will start listening.
Ask about upcharges for plus size dresses

Many bridal salons will have dresses available in larger sizes, but sometimes you'll be charged extra because you are buying a larger size. This additional fee can be as much as $200 or more.
Bridal salons will tell you that the reason for this is that the dress requires more fabric. But if that were the case, someone who is a size 0 would get a discount.
Not every store charges more for plus sized dresses. Call ahead to find out.
Wear supportive underwear
Try to wear underwear that will work under a bridal gown. Some stores have strapless bras you can wear when you try on dresses, but it's better if you bring one that fits you perfectly.
It is also helpful to bring some slimming underwear if you think you may choose to wear that under your gown. Some dresses will be structured enough that you don't need the extra support, but it's good to have some just in case.
Try on different dress styles
What's a plus size wedding dress style? The very question is needlessly self limiting. It's a myth that certain styles are only for particular body shapes. Don't rule anything out. Consider the color trend in wedding gowns as well. You might be shocked by how amazing you look!
• Try at least one A-line. This is a silhouette you are probably going to be steered toward because it is the most common cut and is flattering on nearly everyone. You may find that you love the slimming effect.
• Try at least one form-fitting style. You might believe that a trumpet or mermaid shape won't work for you, but you won't know unless you try. Sometimes these styles push your curves into the just the right places, and you end up with a fabulous look.
• Try on something with ruching. That's when the fabric is strategically gathered. Some people love it, and some people hate it. You should decide for yourself.
• Try a sweetheart neckline. This is a neckline that features a bit of a dip between your breasts, and it often looks great on people with a larger chest.
• Try a corset bodice. Corsets can suck you in and make your waist look tiny. The style can be very flattering, but be sure you can breathe.
• Try strapless. Some plus sized brides fail to try on strapless gowns because they don't feel that their arms flatter them, but you might just find that you love the look on you. Don't forget that there are wraps and jackets available if you still want to cover your arms!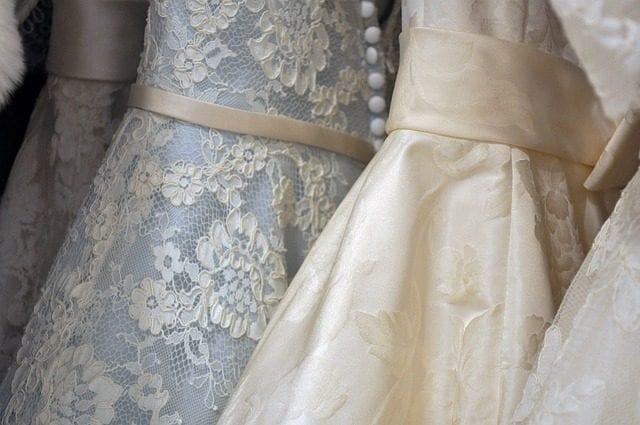 Be sure you can move!
You will probably only wear your wedding dress for just one day, but that day is likely to be a long one. Be sure you choose a dress you will be comfortable in for hours. Make sure you can sit, bend and dance.
This sort of advice seems obvious and is easy to gloss over. But strive to keep in mind that in the course of your dress shopping, you might well be bowled over by dresses that look stunning on you but won't allow you the comfort and ease of movement that you so deserve on your day. Just step back if you have any doubts and give yourself a chance to find that perfect combination of style and comfort.
Resist choosing a boxy or tent-like dress

When you're uncomfortable with something about your body, it can be tempting to just cover it up. Don't do that to yourself. Keep looking until you find a dress that will fit and flatter you beautifully.
Do not endure rude salespeople
If a salesperson mentions that there are not many dresses in the store for your body type or tries to stop you from trying on a particular style, turn and walk away. That store is not worth your time or your money.
Please yourself
Many people are going to give you an opinion on what you should wear to your wedding. Listen to those you trust, and ignore those you don't.
In the end, choose a dress that makes you happy.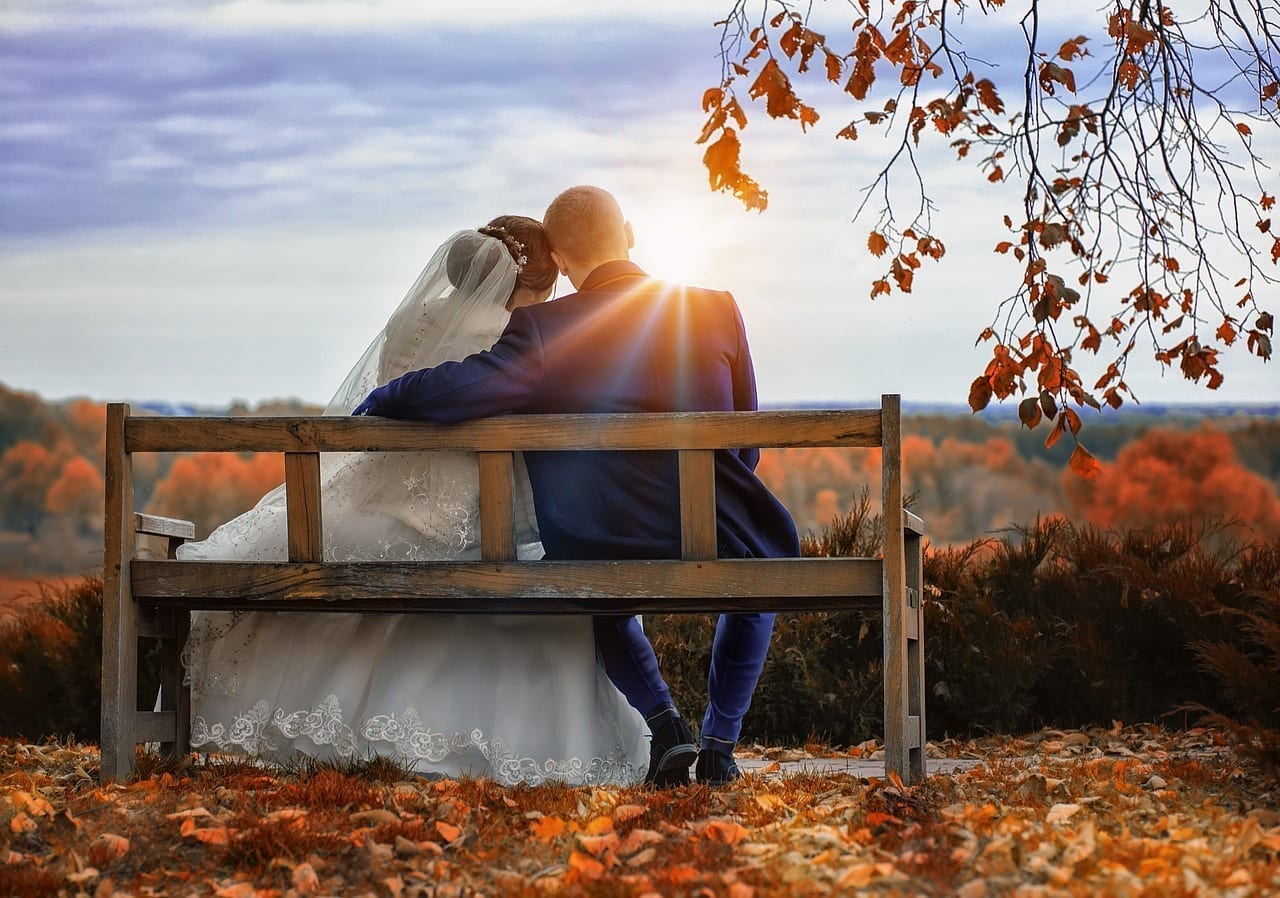 Being a plus sized bride has its challenges, but you deserve a magical experience. Take some time to prepare yourself before you shop, and you will set yourself up for success in finding your perfect wedding dress.
More plus size wedding dress resources that we like from around the web: